Turn The Page
Today is the 66th birthday of
James Patrick Page
. Jimmy Page is, in my mind, the greatest of the great Rock guitarists. Not the soloist that Jeff Beck is, lacking a bit of Hendrix' inventiveness, less disciplined than David Gilmour, Page is still the one to beat. Nobody has had such an influence on a genre than he did with Hard Rock. From the Hyper Blues of the debut album, to the riff-rock on the follow up, the acoustic stylings on Led Zeppelin III and the culmination of those branches into the classic Led Zeppelin IV, Page opened doors that guitar players and other musicians are still exploring.
The definitive interview from the Led Zeppelin heyday is Steven Rosen's
Guitar Player
feature.
Utilizing electric, acoustic, 12-string, banjo, mandolin, pedal steel, and bottleneck slide in standard and various tunings, Page added colors to the guitarist's palette in his beautiful arrangements and set musical showcases... while always leaving room for the virtuoso bass guitar and unmatched drumming of John Paul Jones and John Bonham. Live, he did it all with a single guitar, even if that guitar sometimes had two necks.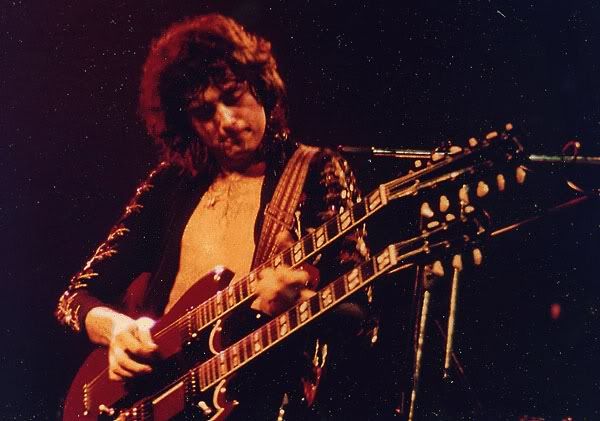 Happy Birthday Jimmy!